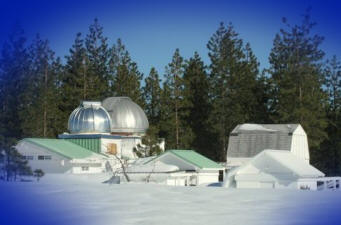 Control Room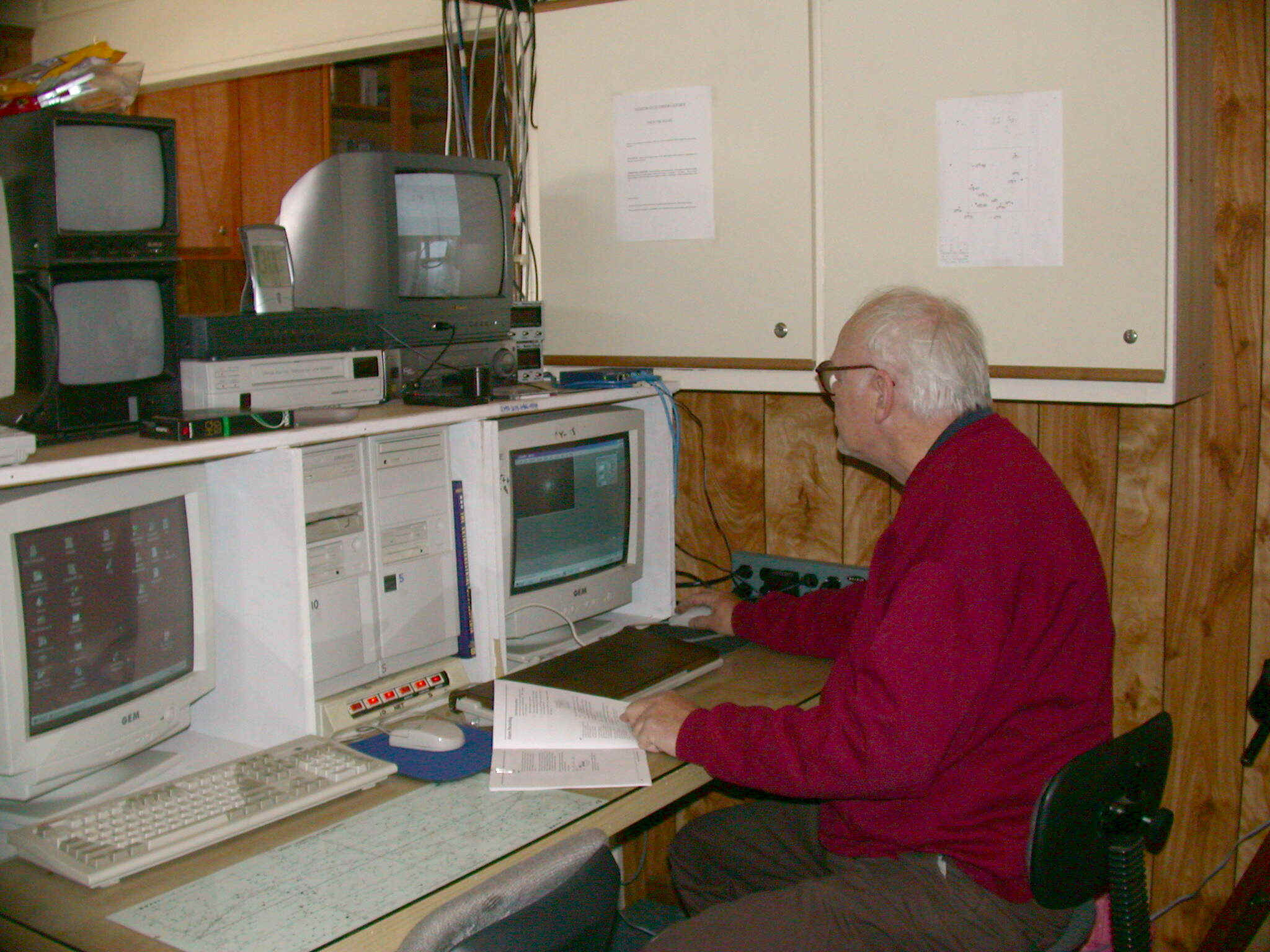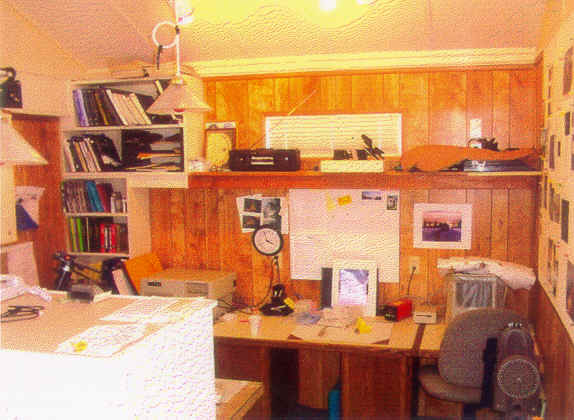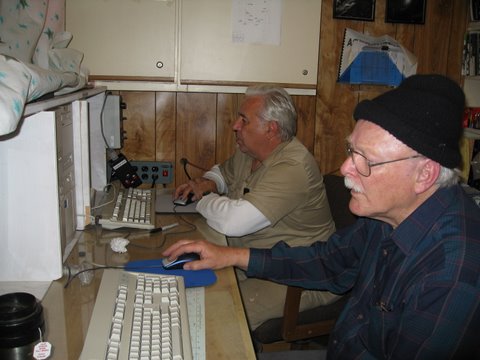 Photo credit: Tom who just came in out of the cold.
The main control room console for the 22 inch telescope.

The station on the left is for the telescope controls, while the station on the right controls the camera.

Additional monitors keep watch on the telescope's movement, dome azimuth, and tape recording.




Looking south in the control room is the study area of the observatory, with reference books, and charts.





Bud and myself are setting computer menus up for a night of data gathering.

I am at the telescope control computer working on the nights telescope positioning menu, while Bud is setting up the camera. In front of, and to his right is the telescope's control pod and dome control.