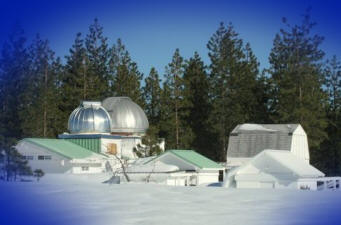 Observatory C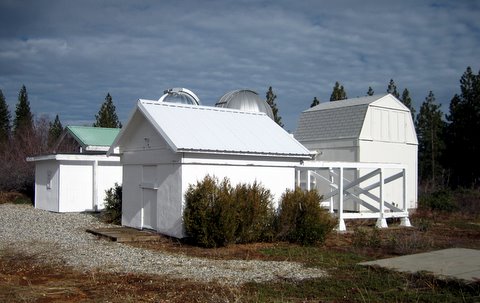 Above is Observatory C south of Nightwatch.
Associate Tom McMahon used to man this observatory with his 8 inch Celestron Schmidt Cassegrain computer pointed telescope. It is currently vacant. See Tom's achievements on his projects page.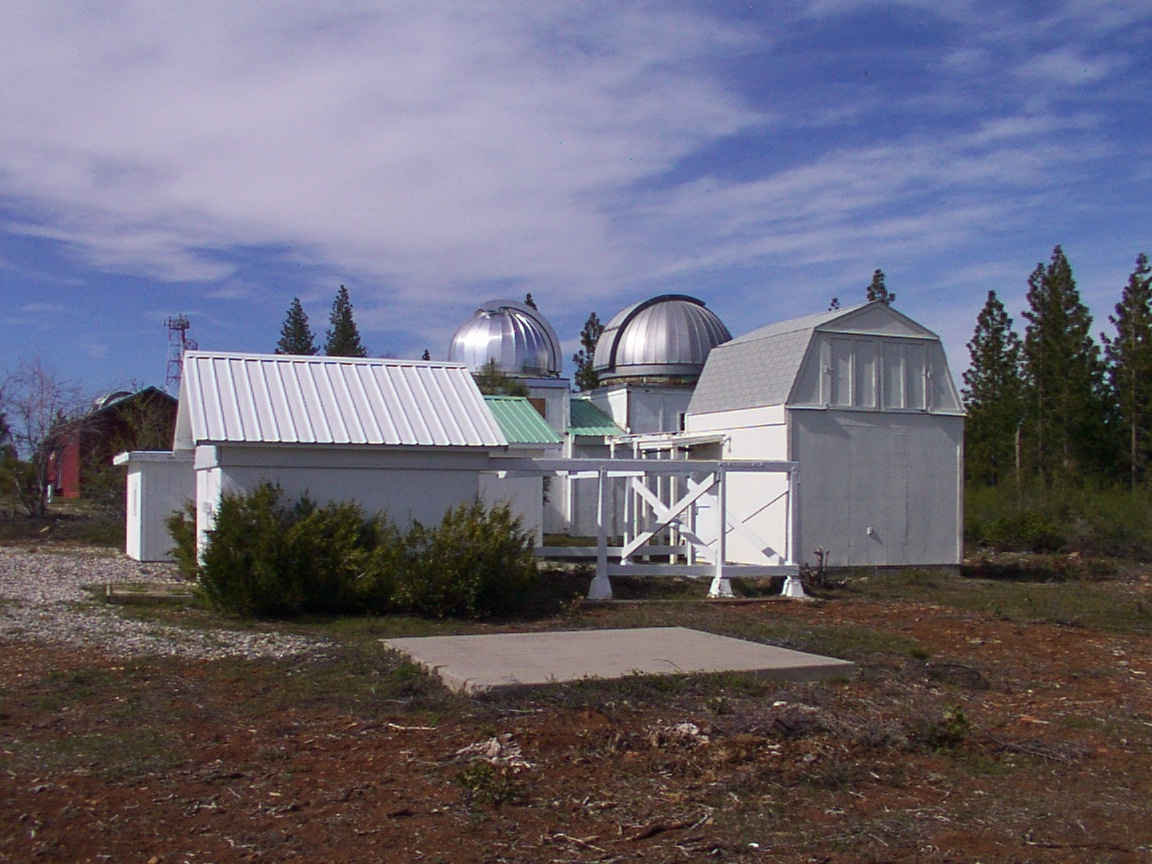 The concrete pad behind Observatory C is for a visitor who wants to get away from it all.

Below is a photo of Tom with the roof rolled back and he is ready for a night of data gathering.
Tom poses beside his Celestron C8 mounted on an Astro-Physics 600 mount.