The moon is particularly interesting along the terminator, the boundary between the dark and sunlit hemispheres of the moon or planet. The appearance of the terminator is affected by the topographical irregularities, such as the mountains. Tom McMahon imaged a very nice portion of the terminator in the image below.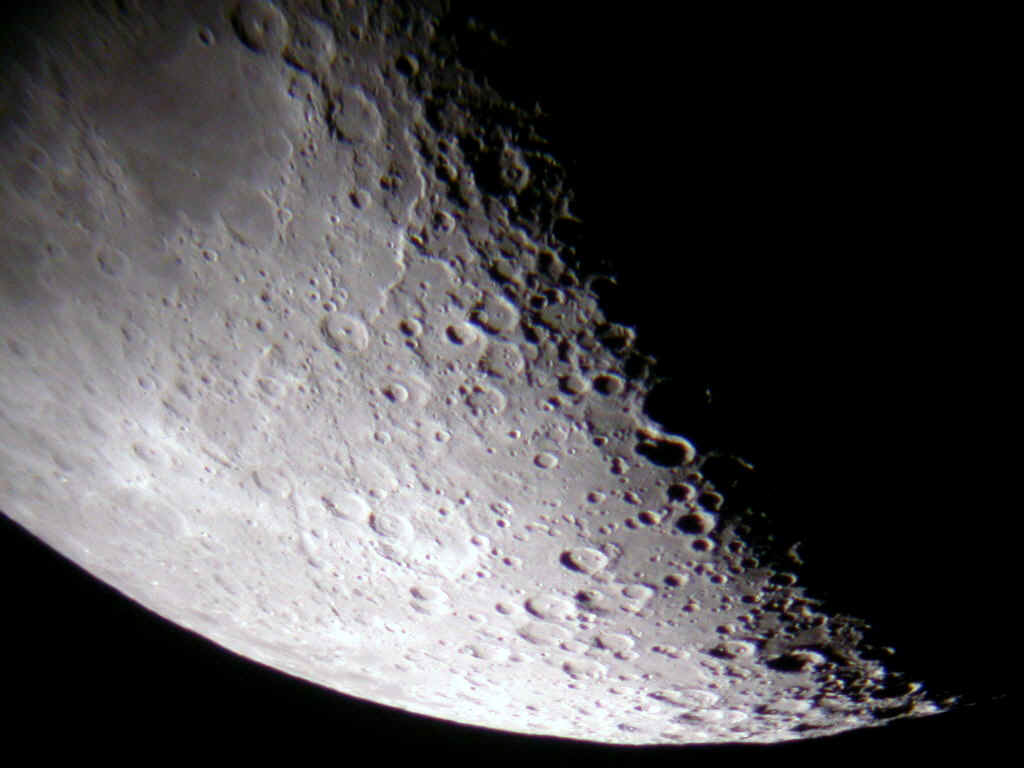 An interesting feature of the moon are Maria. These are relatively smooth dark areas on the moon's surface.
Maria is a feature that can appear on any planet or satellite. They show up very nice in the image below taken by Harold Nationswith a 80mm Tele Vue.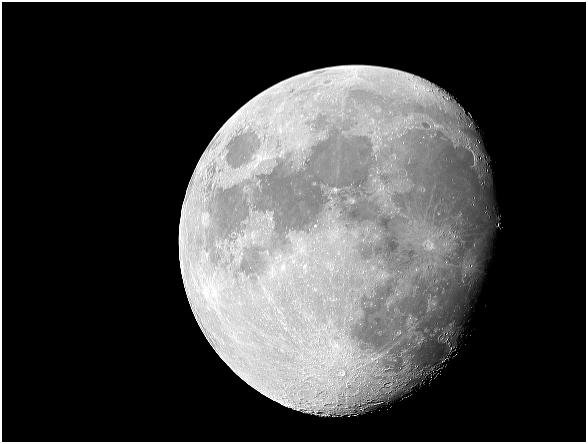 Apollo 16 landed on the surface of Maria Serenitatis.