The Observatories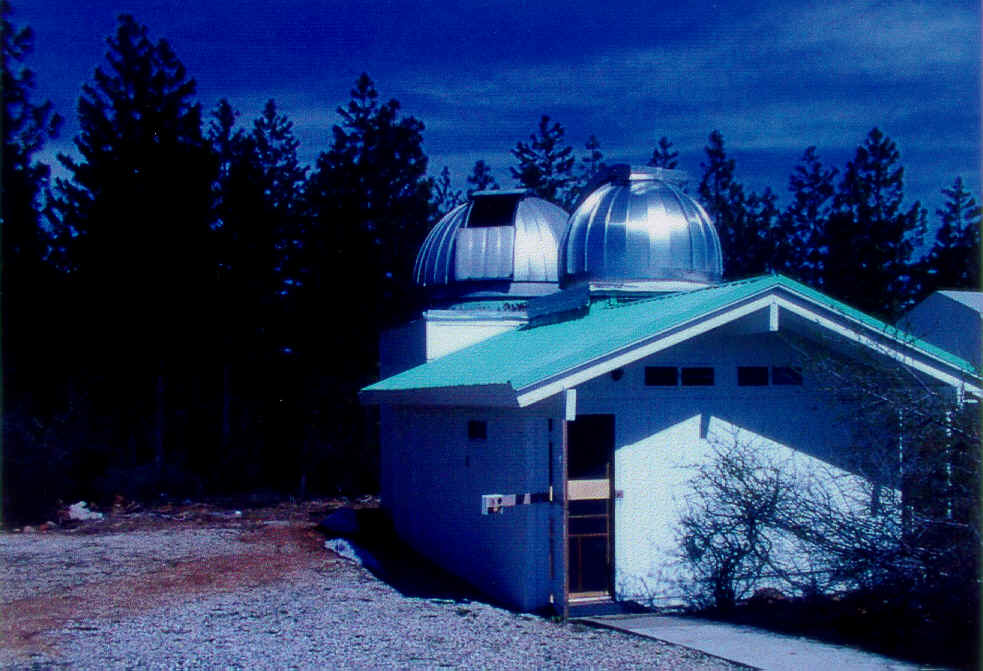 ABOVE
: The Main building with it's two primary observatories housing the 14 inch and 22 inch telescopes.
BELOW
: Nightwatch after a good January snow.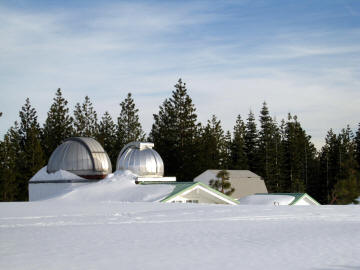 BELOW
: The three observatories are ready for a night of cool quiet and astronomy. The A & B observatory shutters are opened and C has it's roof rolled back.